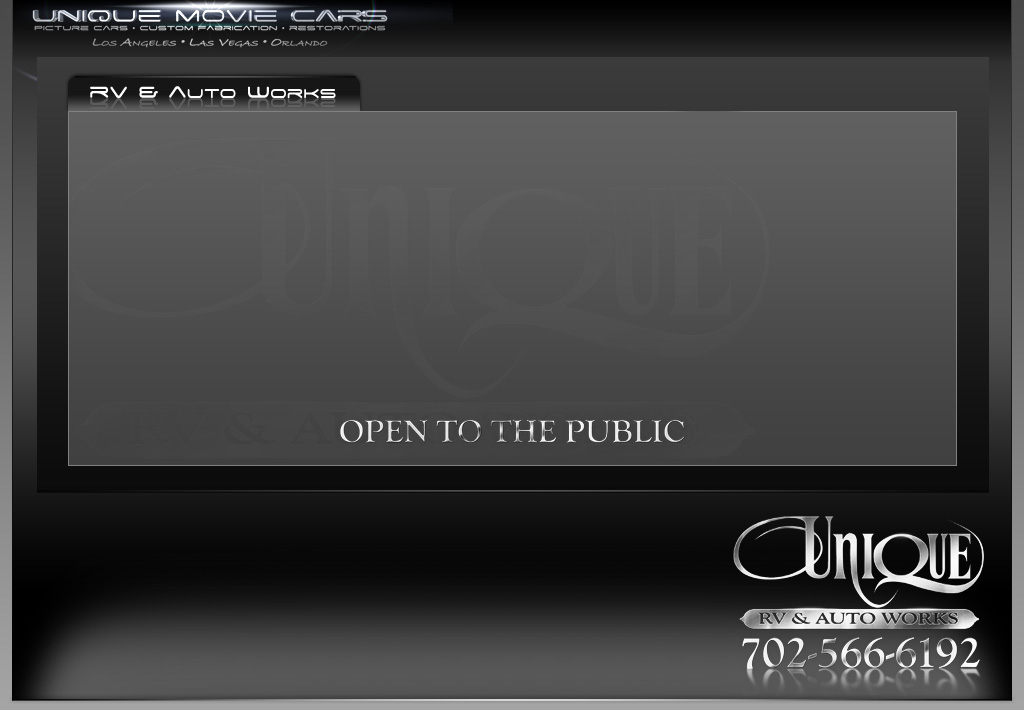 Throughout their career, the Sciortinos have provided top quality service to established entertainment industry professionals and companies. Unique RV & Auto Works employs the same professional techniques and work ethic to provide the public with world class collision repair.
Unique RV & Auto Works has been approved and sought after by all major insurance companies to handle diverse claims and restore even the most seemingly irreparable vehicle to peak condition.
Some of our services include collision repair, custom painting and color matching and frame straightening, as well as custom interior remodeling for RV's and Superbuses.
Contact us at (702) 566-6192 or click here to fill out the
contact form
on our website.